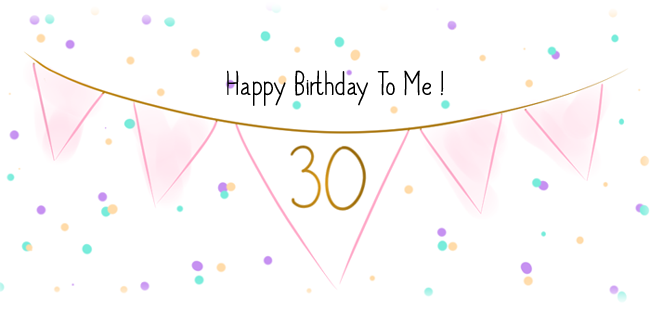 I'm officially 30 today. Yep, the big
three-oh
.
If you had asked me a few years ago what my thoughts were on turning 30, I would have replied with "I refuse to age after 29".. but now that I'm here, I don't mind it at all.
I don't feel old. I don't look old. Got a few white hairs but that's okay!
I'm entering my thirties excited to see what amazing things this new decade will bring me. I had a lot of fun/crazy times in my twenties but I wouldn't go back. At this moment, I can honestly say the words "I'm happy" and mean it which is a great feeling. I've grown and learned a lot and I'm incredibly thankful for that.
To cut this story short, I stopped blogging for many reasons but I've missed it so I'm going to try this thing again. I'm at a different place in my life right now than when I first started this blog years ago and I hope you enjoy the blog posts to come.
P.S. Turning 30 isn't so scary after all.