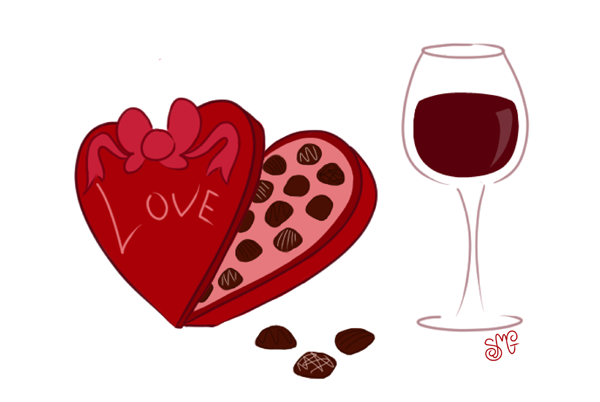 Get ready single ladies!This guide will make you change your thoughts about Valentine's Day.
There's no need to lay around while scrolling through endless photos of happy couples on Instagram. Instead try one of these ideas or if you really want to keep busy then try them all!
1.
Head to the gym.
There's nothing like getting in a good workout. It's a great way to release any negative vibes so you can start your day off with a positive attitude.
2.
Grab your single girlfriends and go out for drinks.
Get beautified and meet up for brunch or make it a girl's night out.
3.
Pajama party!
You can host a girls night in or even do this one alone. Put on your cute and comfy pjs and find some hilarious comedies to watch. Order pizza, bake some cupcakes, go
innn
on those Valentine's Day chocolates, and wash it all down with a glass of wine(or a bottle).
4.
Pamper yourself.
This is a great way to unwind whether you decide to head out for a spa day or do it yourself at home. Give yourself a fun mani/pedi and facial. Then, relax in a bubble bath with your favorite drink.
The best part about Valentine's Day? All of the sales on chocolates the next day!
What do you like to do for yourself on Valentine's Day?