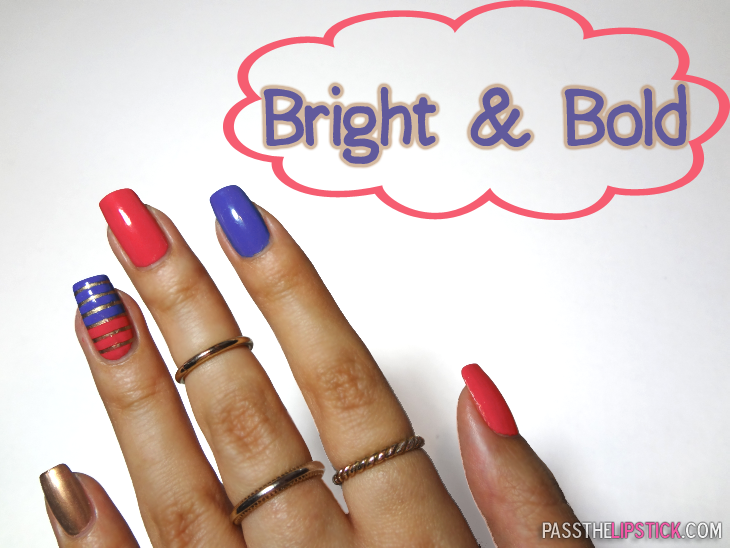 When it comes to nails in the Summertime, fun and bold is where it's at. This design is is just that and very easy to do!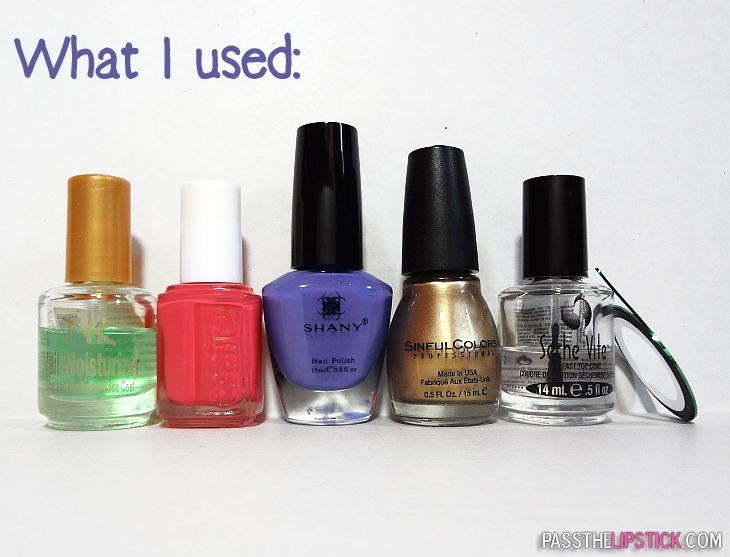 NK base coat
Essie "Come Here!"
Shany Nail Polish #19
Sinful Colors "Gold Medal"

Seche Vite Dry Fast Topcoat

striping tape(got mine on Amazon)
1. Apply your base coat. Then, paint your nails in the order shown above(except for the ring finger). The ring finger should be painted gold.

2. Take your striping tape and place as many strips as you would like on your ring finger.
3. Paint half of your nail with Shany #19 and the other with Essie "Come Here!"
4. Carefully peel off tape while nail is still wet.
5. Apply top coat.
What's your favorite Summer shade?