according to me because I'm always looking for a shortcut
). After these 2 simple steps your lashes will be looking as good as new.
What you will need:
dirty false lashes
tweezers
rubbing alcohol
qtips
1. Hold your false lashes near the base and carefully peel away the glue using your tweezers.
2. Dip a qtip in rubbing alcohol and gently remove any mascara. Not only does the alcohol clean and disinfect but it also dries instantly and won't ruin the shape of your lashes.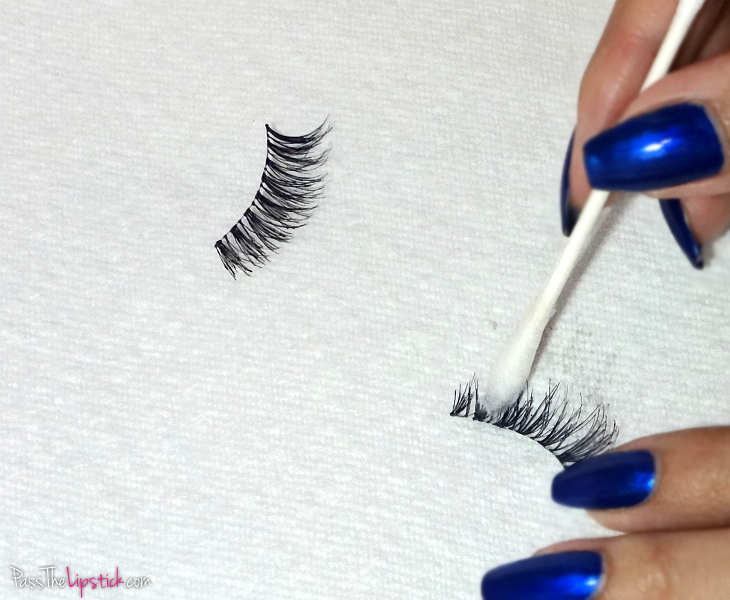 Now your lashes are ready to be worn again!