I wanted to share this little DIY because not only is it fun to do, but it's also easier to have one nail polish with your favorite color glitters than layering on different glitter polishes. Keep reading to find out how to make yours.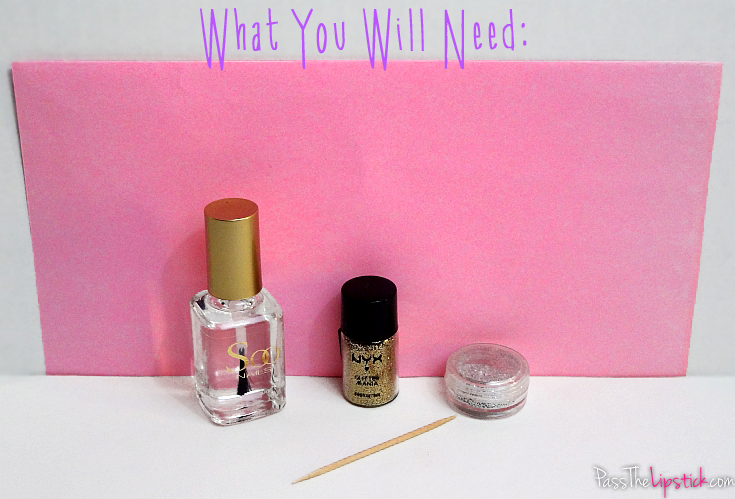 clear nail polish
nail art glitter/solvent resistant glitter
toothpick
paper
1. Get yourself a clear nail polish. Roll up your paper to create a funnel with a hole small enough to fit into the opening of the nail polish bottle.
2. Hold the funnel in place and pour in as much glitter as you would like. I used silver and gold glitter.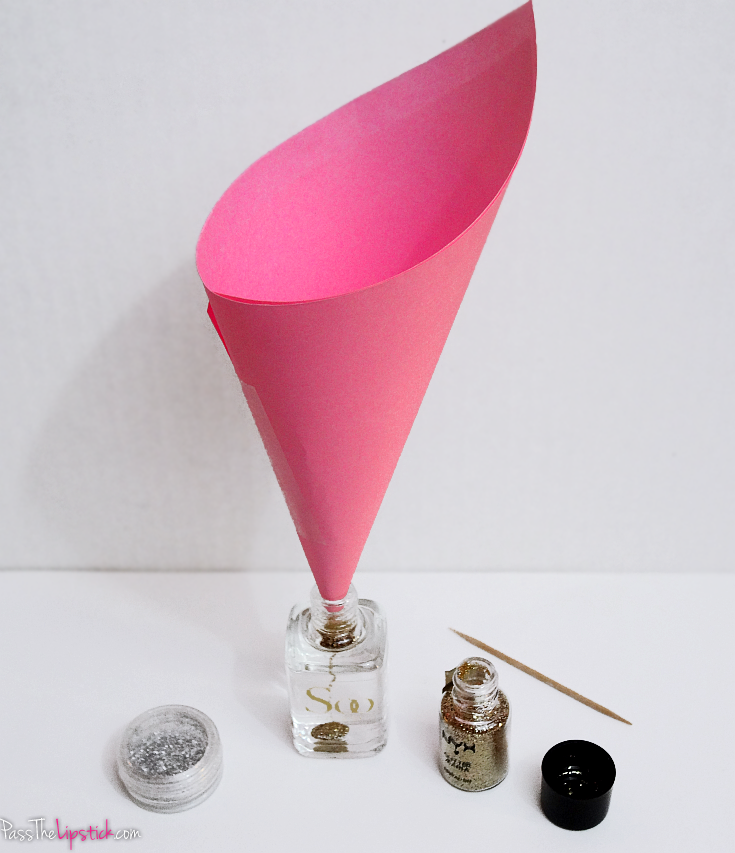 3. Use a toothpick to stir.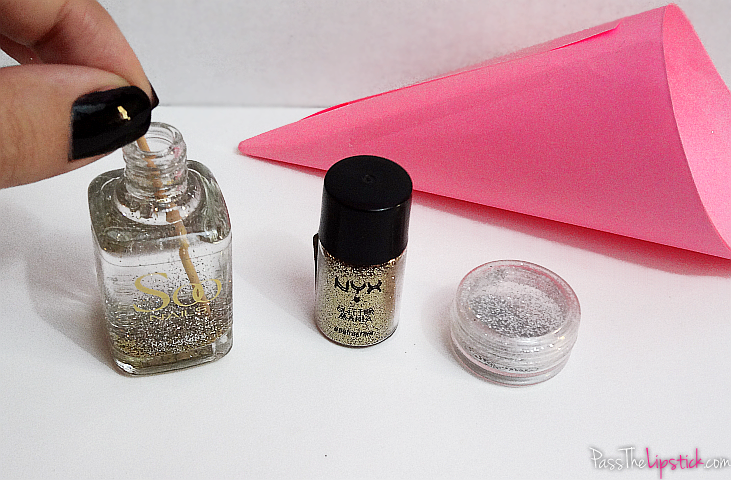 4. Shake bottle and you're now ready to sparkle.
[one coat]
After letting my new nail polish sit for a bit, the glitter started to settle at the bottom of the bottle. It doesn't look as nice but all you have to do is make sure that it's shaken well before each use.
I also did a little research. If you want your bottle to stay looking pretty, a suspension base nail polish has a thicker consistency than regular polish which will hold the glitter up rather than letting it sink. You can find this all over Etsy. Another option is to buy a glitter nail polish and just add more glitter to it.