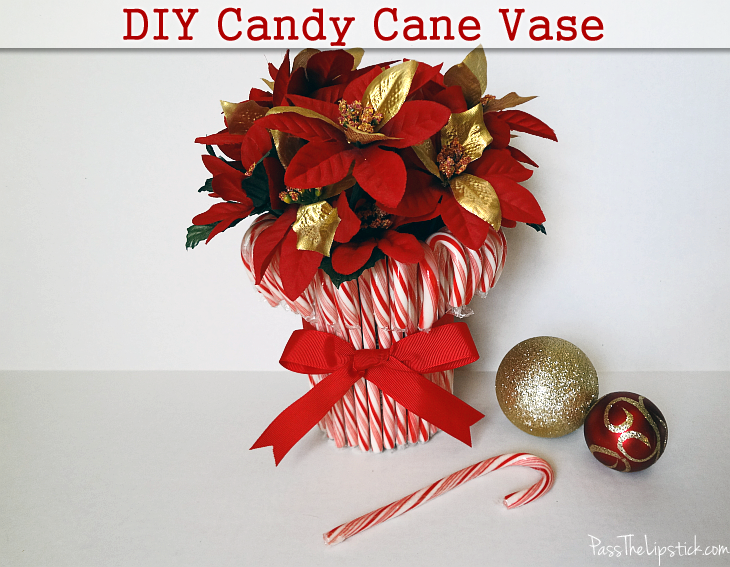 Create a festive atmosphere with this sweet DIY. You can use it as the centerpiece for your holiday party or even give it as a gift.
flowers
can or jar that is a bit shorter than your candy canes
hot glue gun
candy canes
ribbon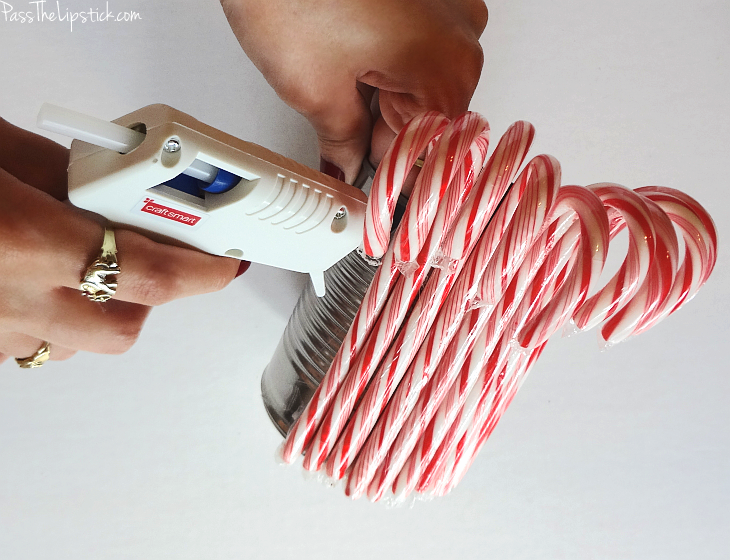 Get a clean can or jar and remove any labels.
Glue wrapped candy canes neatly onto can/jar using hot glue gun(as shown above).
Once candy canes are glued, tie a ribbon around your vase.
Cut flowers to desired length, fill vase with water(if using real flowers), and arrange them to your liking.
Side note: When I got towards the end of gluing my candy canes around the can, I ended up with a small gap. Another candy cane wasn't able to fit because there wasn't enough room at the top for the hook. To fix this little situation, I broke off the hook and put some glue on the broken end of the stick to close it up. I then glued the stick into the space and voila! Problem solved.
This DIY doesn't have to be just for the holidays. Select colored candy canes and flowers of your choice to use the vase anytime of the year.
Have fun crafting!