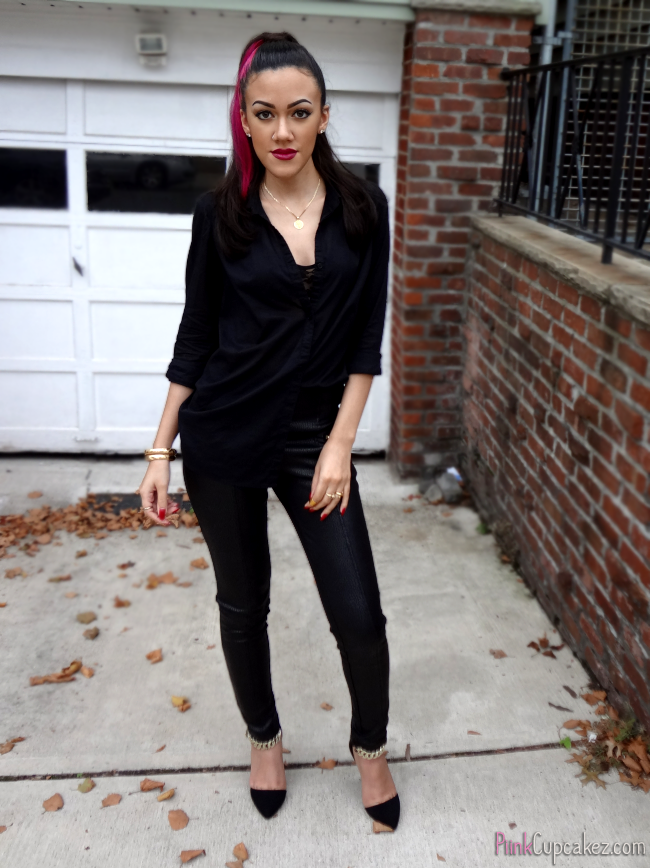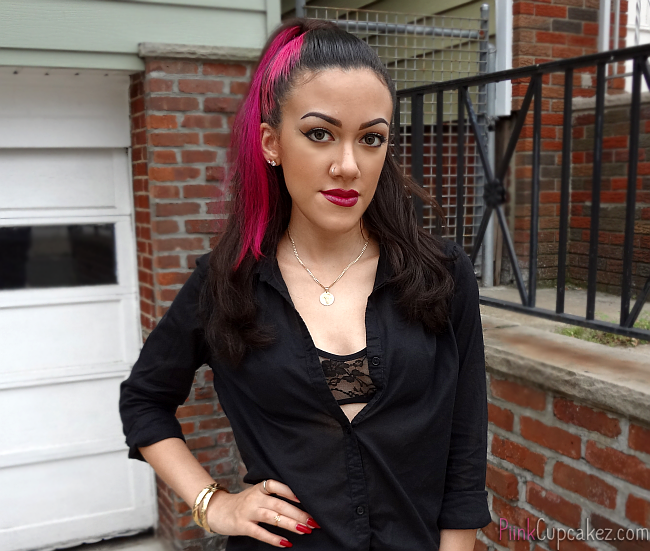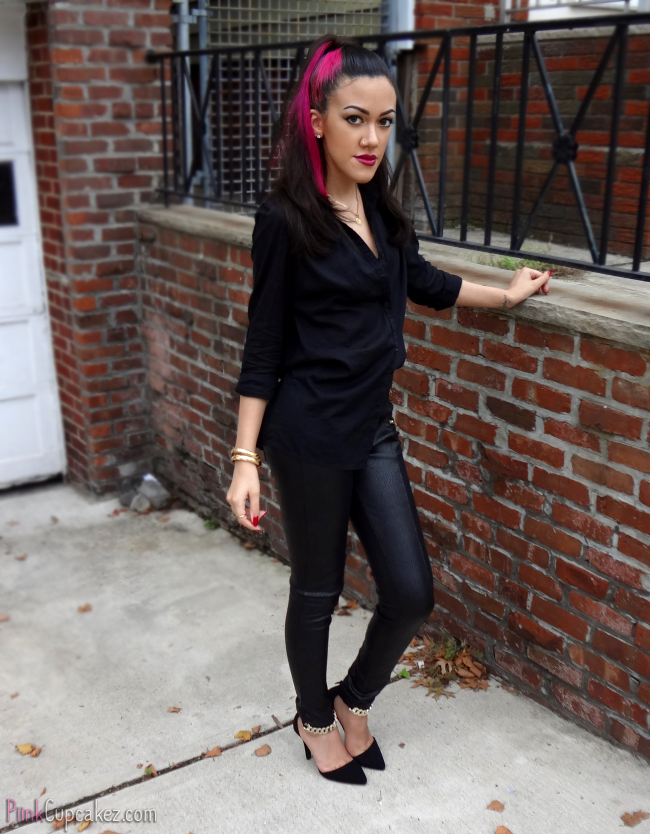 What I wore: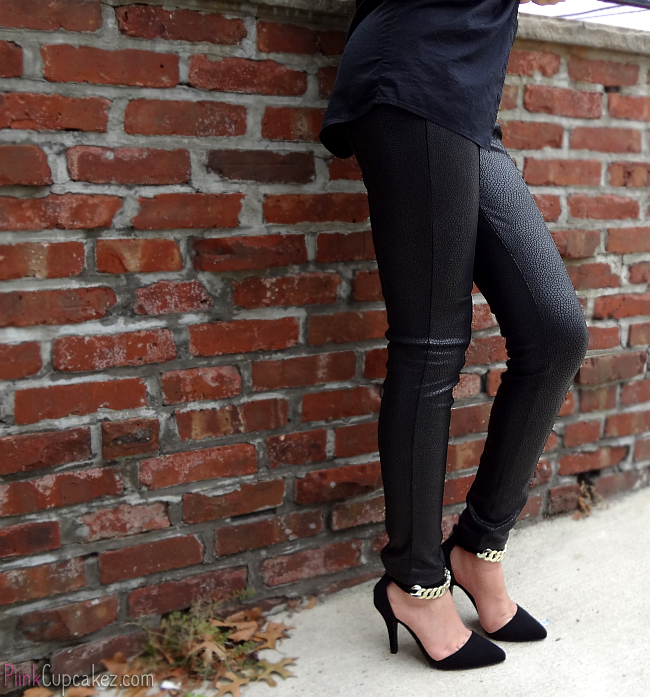 I went on a hunt a little while ago for some new pants because I'm on a mission to put on some weight. I've already gained a little bit and most of my pants no longer fit me which was the perfect excuse to go shopping. They needed to be inexpensive yet cute and have a good amount of stretch since I don't want to keep buying pants that I won't fit into at some point.
I picked out these textured faux leather pants to try on thinking "Ehh, why not?". There were doubts in my mind but when I put them on I knew they were coming home with me. They stretch like a legging but are a little thicker and I believe were somewhere between $10-$15. I threw on a button down with the "half tuck" and left it open just enough to let my sheer bralette peek through for the perfect amount of sexiness.
As much as I
hate
trying on clothes, there are many times where some items look better on the body than on the rack and vice versa. If something sparks an interest, try it on!