"Beautiful brows begin here!"
"This kit works with all hair colors and skin tones!"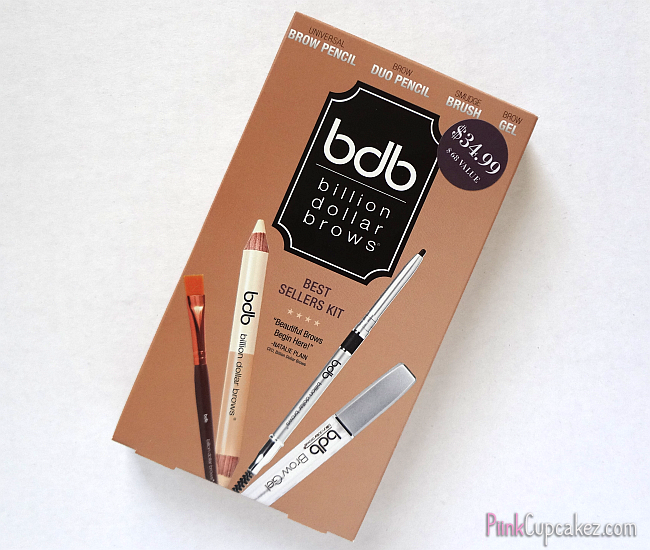 One thing I've become absolutely obsessed with
is
eyebrows. It's crazy how they can really change the look of your face. I've noticed that lately I can spend about 15-20 minutes just sitting in front of the mirror trying to perfect them before a night out.
Sad but true.
Since I'm more interested in trying new brow products than I ever was before, I was pretty excited when I was sent the
Billion Dollar Brows Best Sellers Kit
. I was curious to see how this would work for any hair color and if it all lived up to the hype. This kit will be available for purchase at a
Kohl's
near you starting in October or you can order it at the
Kohl's website
.
Inside the kit you will find: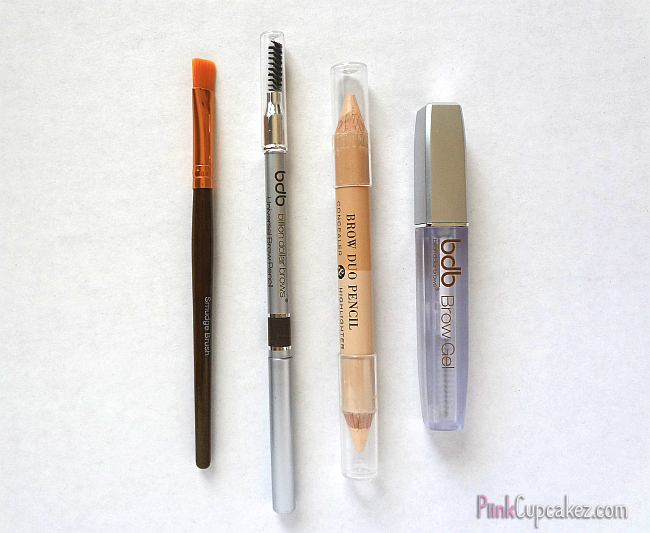 Smudge Brush - Blends the Brow Duo Pencil to perfection.
Universal Brow Pencil - Formulated to work with all skin tones and hair colors, this mechanical eyebrow pencil goes on smooth and natural.
Brow Duo Pencil - Our secret weapon! Apply the highlighter on your brow bone to add gorgeous definition and warmth. Use the concealer end to cover blemishes.
Brow Gel - Hold & Control: The perfect finishing touch for a polished, manicured brow - guaranteed not to flake.
How to use: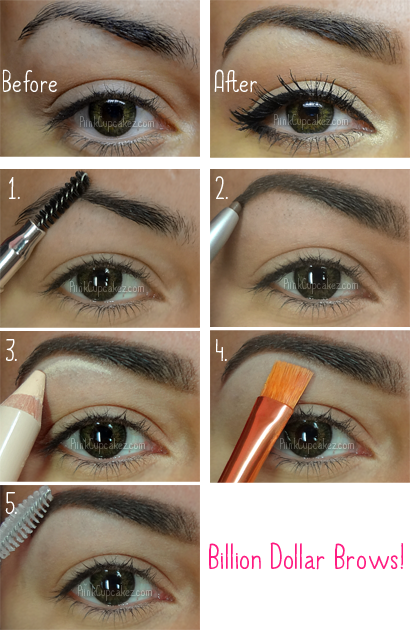 1. Using the spoolie end of your brow pencil, brush your eyebrows into shape.
2. Fill them in with the
Universal Brow Pencil
by using short strokes. Then, go back in with the spoolie side and brush one more time to help blend the product.
Tip - Apply the pencil lightly and keep building on the color until you have reached your desired shade.
3. Take the
Brow Duo Pencil
and apply the concealer end to anything that needs to be concealed. Then use the highlighter end to highlight your brow bone.
4. Blend the duo pencil by using the
Smudge Brush
.
5. Keep your brows in place by using a bit of the
Brow Gel
.
My thoughts:
The pros:
Perfect for anyone who needs a little help in the eyebrow department.
Kit contains everything you would need to achieve beautifully natural looking brows.
No need to figure out what color pencil to use since it's made to work with all hair colors and skin tones.. kind of(see cons).
Easy to use which makes it perfect for beginners as well as experts.
Affordable. $35 for four products!
Great gift for anyone who's interested in makeup or needs their eyebrows to be rescued.
The cons:
I am all for a good bold brow and was a little disappointed that I couldn't get this product as dark as I wanted. My eyebrows are black so I would have liked the pencil to be able to build into an even darker brown instead of a medium-dark brown.
Although the universal brow pencil didn't live up to my liking, the rest of the products were great. I also tried it out on a few people who loved it.
What do you think about this Billion Dollar Brows Kit?
Disclaimer: This is a sponsored post. Products mentioned were sent for review.