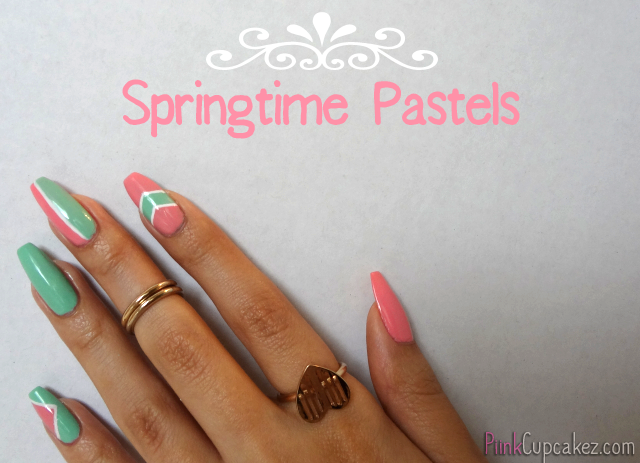 Hi Cupcakez! Here's a nice and easy design to try using pastel colored polishes and tape.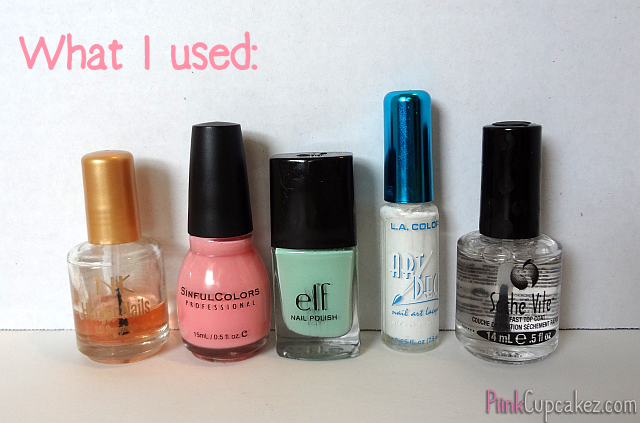 NK Base Coat
Sinful Colors "Beautiful Girl"
e.l.f. "Mint Cream"

LA Colors Art Deco "White"

Seche Vite Dry Fast Topcoat

tape

Use your tape as a stencil like shown in the photos above.
Make sure your nails are completely dry. Stick the tape on your hand 2-3 times before sticking it to your nail so that it won't be strong enough to peel off your base color. Paint and remove the tape while polish is still wet.
Then take a nail art brush and paint on the white stripes by following the edges of your design.
If you feel that this step is too hard, use glitter instead. I find it a lot easier to work with.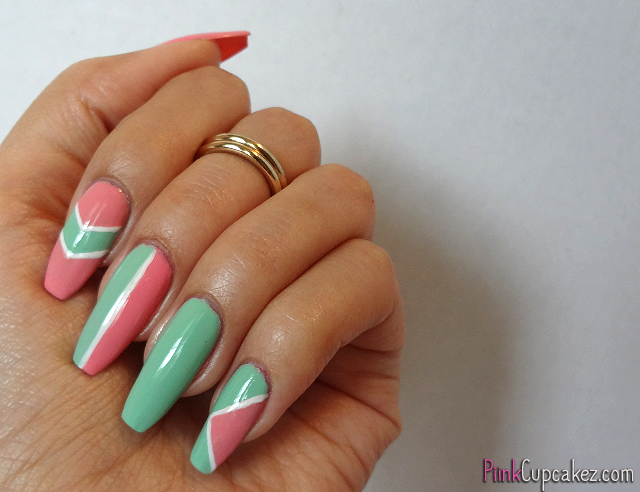 Just a little warning.. don't bother buying this e.l.f. polish in "Mint Cream". It was extremely streaky and annoying to work with.
Tag me on Instagram or email me a photo if you recreate this design!